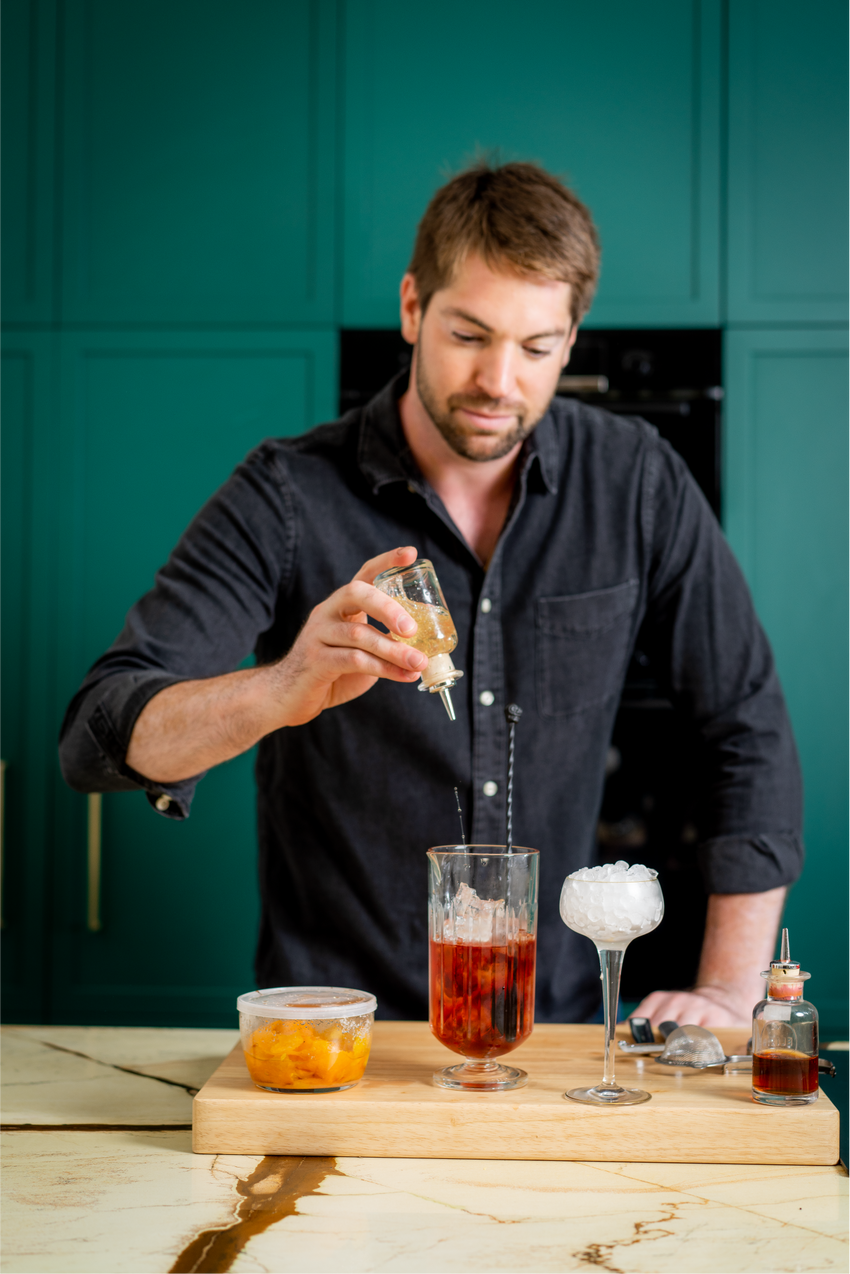 Our Story
The Secret of the Magic Lays in the Spices Themselves
Our story begins in March 2020 amidst the outbreak of the Corona epidemic. Yotam Shilo, a seasoned bar manager who has been running several cocktail bars in Tel Aviv, including the Spicehaus bar and the Double Standard bar, decided to leverage his years of expertise in creating high-quality boutique drinks by launching a series of bottled cocktails named after his beloved first bar, Spicehaus.
Spicehaus, which opened nearly a decade ago, was known for its unique concept of blending Eastern and Western spices to create exceptional cocktails. In the past year, we established a state-of-the-art factory, the first of its kind in Israel, dedicated to producing bottled cocktails.
By sourcing only the finest ingredients and employing advanced flavor-infusion techniques, Spicehaus started a trend in bottled cocktails in Israel and has since expanded to reach all regions of the country.
Our commitment to quality was recognized in 2020 when we were awarded "Best Cocktail Bar" by Mako and, in 2021 and 2022, we were honored as the "Best Store" by Wolt users and included on the list of the best bars by the official bar association.
The key to the magic of these cocktails is the spices themselves. Nearly any spice can be incorporated into the world of cocktails, and they are not just a minor addition to the flavor, but rather the primary source of taste. The right spices are what give a cocktail its unique character.
Spicehaus Stays True to Its Principles
Regardless of how the cocktail industry evolves, Spicehaus maintains its commitment to offering high-quality cocktails and professional service. This is thanks to the guidance of Yotam Shilo, the senior mixologist, founder, and driving force behind the bar. At Spicehaus, the focus is on the overall experience, using classic and innovative mixology techniques to seamlessly match the atmosphere of the establishment.
TIME TO DRINK
Our Cocktail Boxes